Anna Maria College Application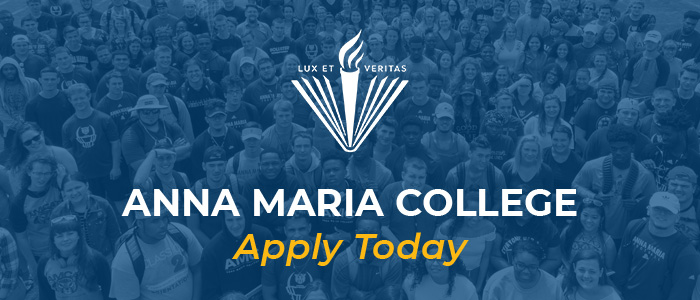 Welcome to the Anna Maria College Online Application!
This may be completed instead of the Common Application - we consider either application type equally in the evaluation process.  
We highly recommend using Google Chrome, Mozilla Firefox, or Safari for your browser when completing your application - we discourage the use of Internet Explorer because of compatibility issues.
Only one application per semester can be created.
Be sure to check the settings on your email account for spam, junk and promotions folders so you won't miss any emails regarding your Anna Maria College Application once you start your application.
If you have any questions along the way, please contact the Admission Office by email at admission@annamaria.edu or by phone at (508)849-3360.